Treble Clef is Easy for Cello or Bassoon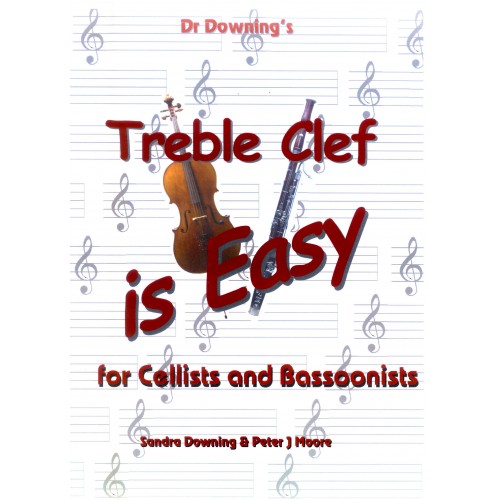 The only shortcut to reading treble clef is to learn it properly.
Bassoonists and Cellists - don't panic - reading treble clef really is easy!

Product Details
Product Details
Particularly aimed at advanced cellists and bassoonists encountering very high notes written in Treble Clef. In "Treble Clef is Easy", you play beautiful melodies which are not only fun to play they are great to listen to. You play and learn them first in bass clef, then turn the page and see the music in treble clef. The finger positions and sounds are the same. The music is arranged so that the first pieces are scalic in character then with progressively wider intervals as you work through the book. 25 lovely melodies for you to enjoy.