Alto Clef is Easy!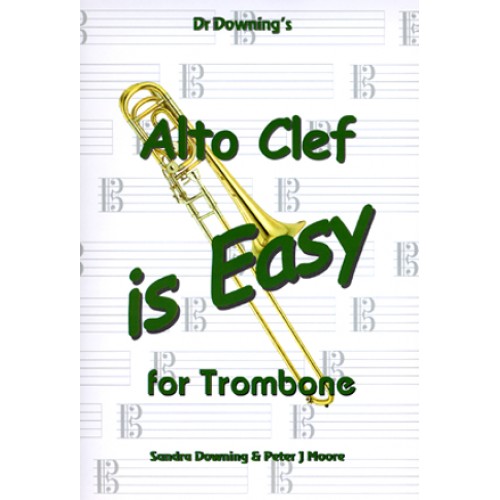 Learn Alto clef naturally by playing it. You look and listen and it soon becomes second nature. No having to remember note-names.

Product Details
Product Details
Orchestral trombonists are expected to be able to read all four clefs. Alto Clef is not encountered as often as Bass and Tenor clefs, but many major orchestral works are printed entirely in Alto Clef for 1st and 2nd tombones. Sandra takes you through beautiful melodies which are not only fun to play they are great to listen to. If you do as Sandra says, you will be playing alto clef immediately and naturally. In only a week or so you will wonder what all the fuss was about!
About the Author
About the Author
Sandra is a research scientist by profession.  A bassoonist of professional standard, bassoon teacher, a student of Hellen Peller, (formerly sub principal bassoonist in the Halle Orchestra), Sandra has a private teaching practice in the UK Stockport area.  It was her expertise in reed making, combined with her scientific approach that resulted in her writing the Bassoonist's Reed Doctor, initially for a friend. Her partner Peter Moore, encouraged her to extend the approach to other instruments and other areas of music, thus was born Dr Downing Music.  In addition to the Doctor Books, Sandra has used her scientific training to research and develop her own highly effective teaching method for the bassoon.