Bass Trombone Tone-Ups book 1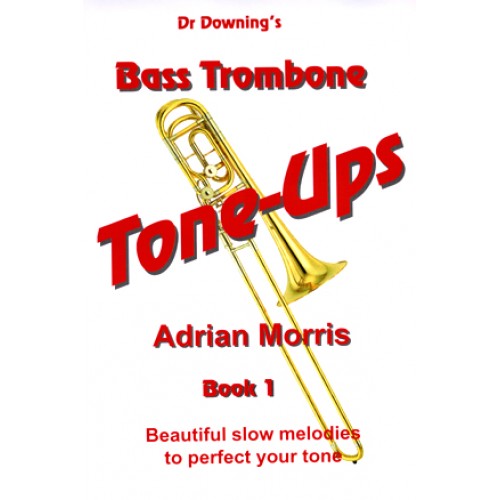 Beautiful slow music to help you get a great sound!

Product Details
Product Details
Adrian Morris' selection of fifteen beautiful slow tunes - ideal for tone development. Bass Trombone performance notes and technique tips for each melody. Performance standard - easy to moderately difficult. Benny says: "In my many years of teaching, I have found that most students won't practice long note exercises because they are so dreadfully boring, so we wrote Tone-Ups and Adrian's book is the latest in the series. This book has fifteen carefully selected titles, complete with performance notes for each piece, for you to enjoy playing. You will also develop your embouchure technique at the same time.
About the Author
About the Author
The late Adrian "Benny" Morris, PPRNCM was Principal Bass Trombone with The Hallé Orchestra in Manchester, England and Senior Trombone Tutor at The Royal Northern College of Music and Salford University. Adrian played with many of the country's leading orchestras, and performed in most of Europe's finest Concert Halls. His many successful students all described him as an inspirational teacher.