Bassoon Tone-Ups Book 1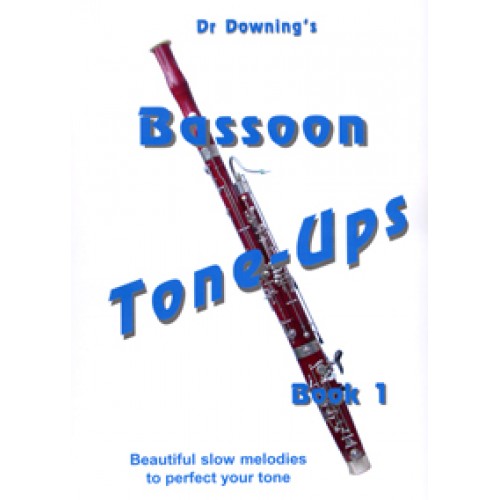 Beautiful slow music to help you develop a wonderful sound.

Product Details
Product Details
We all know that playing long notes will develop a good tone - but how boring! Slow music is better. Here are 14 carefully selected titles for you to enjoy - ideal for developing your bassoon sound. Deep River, Drinking, The Humming Chorus, Nobody Knows the Trouble I've Seen, Gymnopedie No. 3, Traumerie, Handel's Largo, The Swan, Where Corals Lie, Oh Loveliness Beyond Compare by Mozart, En Bateau, In the Steppes of Central Asia, Nocturne No. 1 by John Field and Air from Suite No. 3 in D by J.S. Bach. A4 (21cm x 29.7cm) with laminated covers and luxury wire binding for strength. The book lies flat on your music stand. Performance notes for each melody, standard - easy to moderately difficult.