Bassoonists Technique Doctor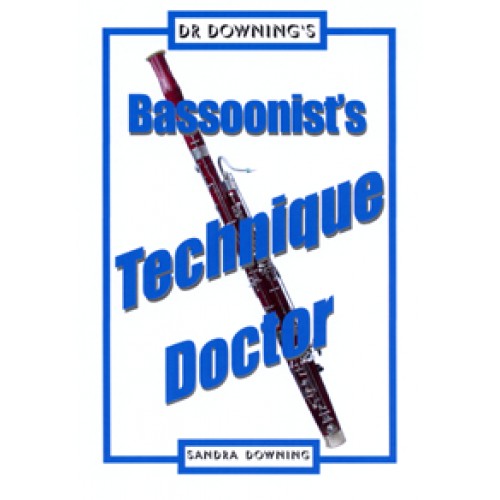 Beginner? Rusty old hand? Sandra Downing's Technique Doctor is essential.

Product Details
Product Details
Do you get frustrated practising your Bassoon? Let Sandra show you how to play your Bassoon with ease and pleasure. Pages of good clear illustrations help you to get it right immediately. Is your problem here? 1. I blow into the bassoon reed but there is always a delay before the note starts. 2. I've just started playing the bassoon and sometimes notes just don't come out or they are completely wrong. 3. I cannot get scales even, there are often extra notes. 4. My fingers ache after I have been playing for a short while. 5. There is always a delay before my notes sound when I am playing in a group. 6. The F#, G and G# are insecure and "croak". 7. The A to middle C are unstable and seem to be two octaves together. They seem to "crack". 8. My tone is raucous and too loud, particularly when I have been playing for a while. My family says that I sound like a foghorn. 9. My tone is thin and weedy. My family say I sound like a mouse in a matchbox. 10. I get out of breath and out of time when playing staccato passages. 11. My E flat (3rd space bass clef) is horribly out of tune. Her brilliant little pocket book covers all these basic playing techniques and the answers to many more bassooning problems.
About the Author
About the Author
The author, Dr Sandra Downing, is a research scientist, a semi-professional bassoonist, bassoon teacher and an expert bassoon reed maker.