Clarinet Tone-Ups Book 1 with free laminated Fingering Chart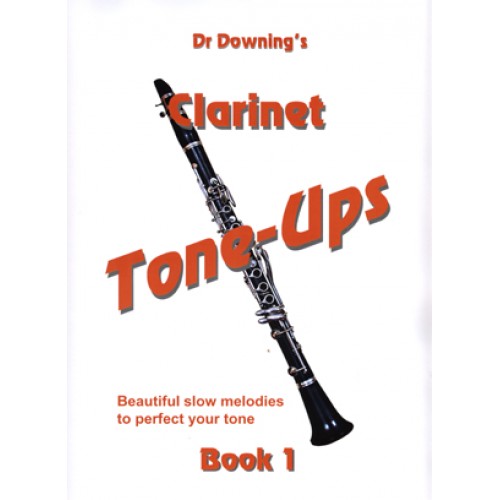 Beautiful slow music - REAL music - not notes in isolation.
Enjoy yourself as you develop your embouchure.

Product Details
Product Details
Ten beautiful slow tunes - ideal for clarinet tone development for you to enjoy playing. You will also develop your clarinet embouchure at the same time: Gymnopedie No. 3, 'Oh My Beloved Father' (Puccini), 'Your Tiny Hand is Frozen' from Puccini's La Boheme, Handel's Largo, The Swan, Reverie, Larghetto from Divertimento No. 2 by Mozart, 'Dove Sono' from Mozart's Marriage of Figaro Opera, My Bonnie Bonnie Boy (Traditional), Epilogo by Granados. A4 (21cm x 29.7cm) with luxury comb binding for strength. The book lies flat on your music stand. Performance notes and technique tips for each melody. Performance standard - easy to moderately difficult.