Flute First Aid Doctor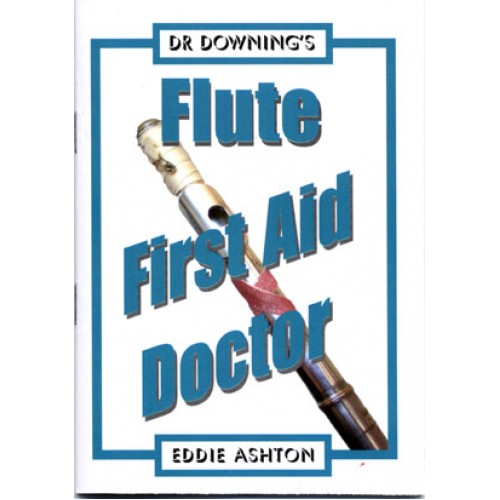 How to assemble and care for your flute.

Product Details
Product Details
There are many free videos or kindle ebooks on YouTube that show you how to change a cork or how to change a pad on your flute. Admirable and praiseworthy, even if many are inadequate. But what if you are in a rehearsal or even in the midle of a gig, what use are videos or e-books? Strange things are happening to your flute - something is amiss - but how do you find the solution? YouTube? No computer handy? Your mobile hasn't got a signal - time is pressing. A pad has sprung a leak - a screw has come loose - or worse, got lost. A pad has split and the gig is just about to start. What then? Your trusty First Aid Doctor in your pocket will save the day!Your flute is a precision instrument and can easily go wrong.   But you can equally easily correct minor  faults yourself.  The secret is knowing what to look for - and of course, knowing what to do when you find it. Eddie Ashton's brilliant little "get you home" pocket book, helps you to keep your flute in tip top condition.  He shows you how to correctly assemble and care for your flute.  He also shows you how to detect faults, how to do minor on the spot repairs and adjustments and, equally important, when to take your flute to your repairer. Eddie covers the following problems: 1: Some of the screws on my flute keep mysteriously undoing themselves. What can I do about it? 2: I can only get a sort of high C# and nothing else. What's wrong? 3: My F# is difficult to play. 4: My pads keep sticking. 5: I can see some of the skin covering on one of my pads has torn and is hanging down. How do I replace the pad? 6: I can't get bottom C only the C#.