Making Bassoon Reeds is Easy!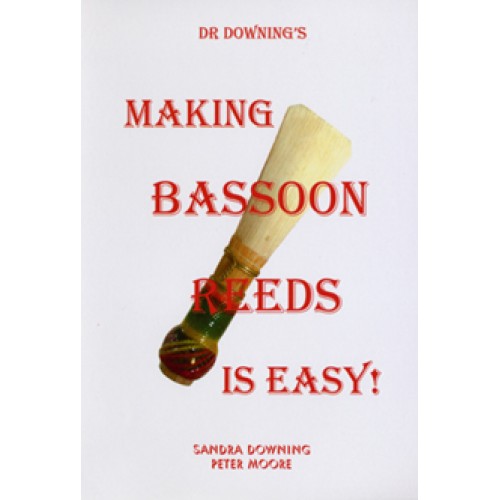 How to make bassoon reeds - in full colour.

Product Details
Product Details
Clear, simple, step by step instructions with life size colour photographs. Click on the pictures to view the sample instructions full size. With at least  86 photos and clear instructions, you can't go wrong. We even tell you where to get the tools and materials. This book will help you to break free from the strait-jacket of buying commercial bassoon reeds that never work properly for you. Why not make your own bassoon reeds? You decide on exactly what kind of reed suits you. You are in complete control of every phase of making a reed - especially the QUALITY! You can select the cane that YOU prefer from anywhere in the world. You could save as much as 90% of the cost of commercial reeds - because your time is FREE! Making bassoon reeds really IS easy. Fiddly, yes, but difficult - no.
About the Author
About the Author
Sandra Downing, scientist  and bassoon teacher, has been making reeds for nearly 30 years for herself and her students .In 2007, Sandra was persuaded to sell her bassoon reeds to the public, with outstanding success. As there is only one Sandra and her time is limited, we thought that showing you how to make reeds for yourself would enable you to emulate her reeds was the next best thing.