Making Oboe Reeds is Easy!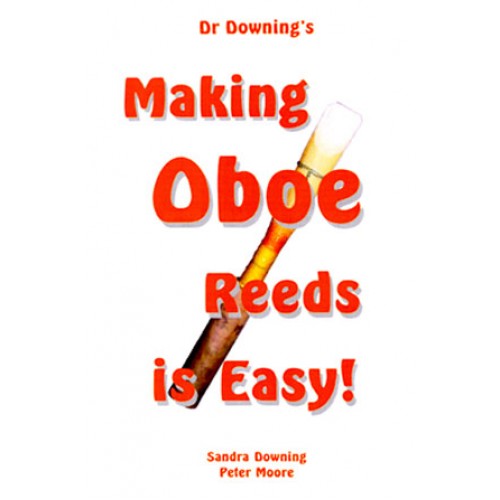 How to make oboe reeds - in full colour.
Product Details
Product Details
Over 80 full colour photos - how to make oboe reeds in easy stages. Make your first oboe reed in less than 1 hour? With "Making Oboe Reeds is Easy!" you will. Making an oboe reed really IS easy. Fiddly, yes, but difficult - no. Clear, simple, step by step instructions with life size colour photographs. This book saves you buying expensive commercial oboe reeds that never work properly for you. For the price of a couple of cheap oboe reeds - or one expensive one - you will soon be able to enjoy playing on a reed that suits you. You will play with more confidence, knowing that your reed will work better. If you have our Oboist's Reed Doctor, you already know how to get the best from commercial oboe reeds. But the best commercial oboe reeds will never be as good for you as your own hand-made reeds. With a few simple tools, no complicated equipment and ready profiled reed blanks, making your first oboe reed is genuinely easy. Yes, you will mess up the first few, but you will soon get the hang of it. Once you have made your own oboe reeds successfully, you will not want to go back to buying inferior, ready made reeds. With 83 photos and clear instructions, you can't go wrong. We even tell you where to get the tools and materials.