Playing the Clarinet is Easy! Value Pack!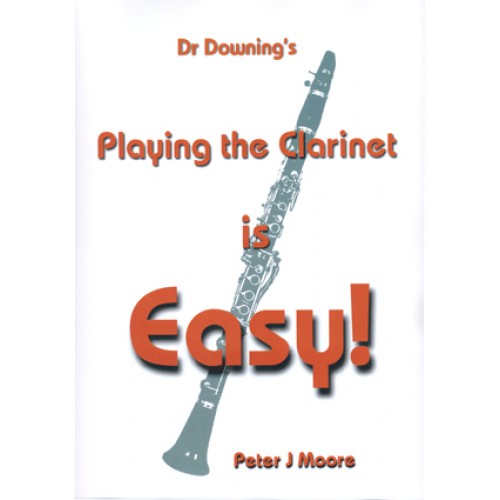 This book will take you by the hand and show you just how EASY the clarinet is to play!
YES - EASY!
Together with the Clarinetist's Technique Doctor, included in the Value Pack, you will learn to play comfortably, without biting and blowing.
You will also learn true PROFESSIONAL CLARINET FINGERING - with none of the ludicrous "baby-talk-short-cuts" which plagued the old fashioned tutors.
Product Details
Product Details
<h2 align="center"><a href="http://www.music-made-to-measure.com/Playing_Clarinet.html">Click for the full description.</a></h2>
About the Author
About the Author
At the age of 18, I taught myself to play the clarinet. Like so many others before me and since, I struggled to achieve a good technique despite the contradictory advice offered in the existing primers and tutor books. If there is a fault to be played on the clarinet, I have suffered them all. Playing the Clarinet is Easy! is the result of more than 50 years study and teaching experience. <br /></h5><div align="center"><a href="/index.cgi?page=pjm.html&cart_id=" target="_blank" title="Peter Moore">For music biography click here</a>. </div>