Playing the Clarinet is Easy! Value Pack!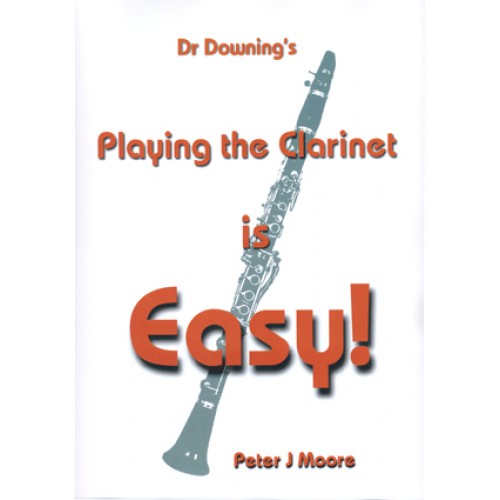 THIS SPECIAL CLARINET VALUE PACK has not only Playing the Clarinet is Easy! it also includes The Clarinettists Technique Doctor and The Professional Clarinet Fingering Chart - all three items for just £23.95 plus postage.

This book will take you by the hand and show you just how EASY the clarinet is to play!
YES - EASY!
Together with the Clarinetist's Technique Doctor, you will learn to play comfortably, without biting and blowing.
You will also learn true PROFESSIONAL CLARINET FINGERING - with none of the ludicrous "baby-talk-short-cuts" which plagued the old fashioned tutors.
If is good enoughf for a professional then it MUST be good enough for our customers!

Product Details
Product Details
<h2 align="center"><a href="http://www.music-made-to-measure.com/Playing_Clarinet.html">Click for the full description.</a></h2>
About the Author
About the Author
At the age of 18, I taught myself to play the clarinet. Like so many others before me and since, I struggled to achieve a good technique despite the contradictory advice offered in the existing primers and tutor books. If there is a fault to be played on the clarinet, I have suffered them all. Playing the Clarinet is Easy! is the result of more than 50 years study and teaching experience. <br /></h5><div align="center"><a href="/index.cgi?page=pjm.html&cart_id=" target="_blank" title="Peter Moore">For music biography click here</a>. </div>