Professional Bass Trombone Chromatic Slide Chart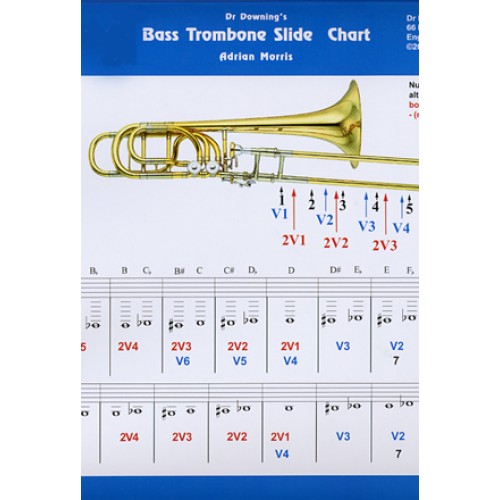 Designed for Bb-F-D tuning. Bright, colourful and easily read.
Product Details
Product Details
Don't struggle with incomprehensible "free" web charts which become crumpled and unreadable after only a few days. All of our charts are printed on top quality card and laminated. Spill your drink on it - no sweat - just wipe it clean. Benny's Chromatic Bass Trombone Slide Chart covers all notes from pedal Bflat to altissimo C.
About the Author
About the Author
The late Adrian "Benny" Morris, PPRNCM was Principal Bass Trombone with The Hallé Orchestra in Manchester, England and Senior Trombone Tutor at The Royal Northern College of Music and Salford University. Adrian played with many of the country's leading orchestras, and performed in most of Europe's finest Concert Halls. His many successful students all described him as an inspirational teacher.