Clarinet Fingering Chart - Beginners to Professional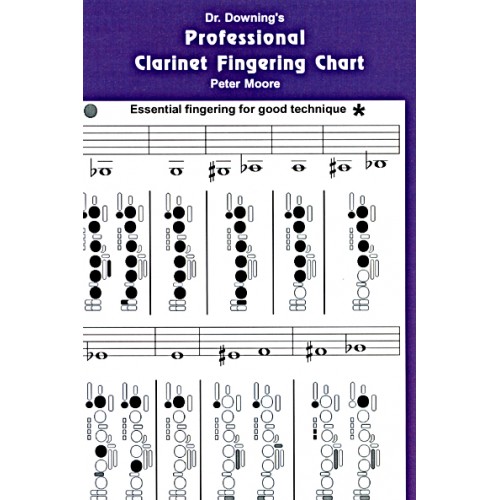 All the professional clarinet fingerings.
No dumbed-down "beginner" fingerings.
Product Details
Product Details
The best time to learn professional clarinet fingering is right at the start. No 'dumbed down' beginner fingerings in this chart! Printed on top quality card and laminated. Spill your drink on it - no sweat - just wipe it clean .The chart folds vertically in two so that it easily fits your pocket or instrument case, yet opens out to lie flat on your music stand. ALL standard fingering charts - especially the "FREE" charts - are WRONG! They are based on recorder fingering. Clarinet fingering is totally different! Those old fashioned charts have misled MILLIONS of learner clarinettists since the 1930's - That's right - IN THE LAST CENTURY! - BEFORE MEN WALKED ON THE MOON! DON'T YOU DESERVE A 21st CENTURY CLARINET FINGERING CHART? Having problems crossing the clarinet break? That's because you have been taught the "baby" talk way of fingering! Why not cut out the rubbish and do it properly? If a clarinet fingering is used by professionals then it MUST be good enough for you.