Saxophone Advanced Technique Doctor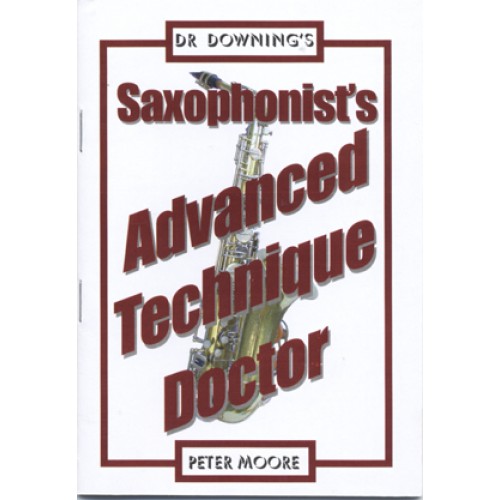 This handy pocket book carries on from where the Saxophonist's Technique Doctor leaves off.

Product Details
Product Details
Most performing problems creep up on us without notice, but how do you fix them? If you have a good sax teacher - that's great. But what if you are on your own? That's where this little book can help. All of the difficulties answered in our books are commonly experienced by students all over the world. Peter Moore has over 40 years of saxophone playing and teaching. He has personal experience of overcoming the problems described in this book. Clearly written solutions quickly get you playing your sax even better. Do you have problems like these? 2. I find it difficult to play rapid, repeated staccato passages evenly. My tongue tangles. 3. My fingers and tongue get out of phase when I have to play fast tongued passages. 4. When I am trying to get a strong, tongued accent, I often get squeaks or an explosion at the start of the note. 5. I find it hard to get a decent tone in the top register from C# to F#. Why? 6. How do I get the notes above top F or F#? 7. When should I use the A#/Bb alternatives? 8. My notes all seem to start a bit late when I am playing in a band. Why? 9. What is the best way to play with vibrato? 10. I have great difficulty tuning my tenor sax. I am sure that my embouchure is correct. For a fraction of the cost of a box of your favorite reeds, your Saxophone Advanced Technique Doctor you will soon have you playing sax better than ever.
About the Author
About the Author
At the age of 18 years, Peter Moore taught himself to play the clarinet first and, shortly after, the saxophone. He struggled to achieve a good technique because of all the contradictory advice offered in the existing tutor books. If there is a playing fault on the sax, Peter has suffered it.