Saxophone Technique Doctor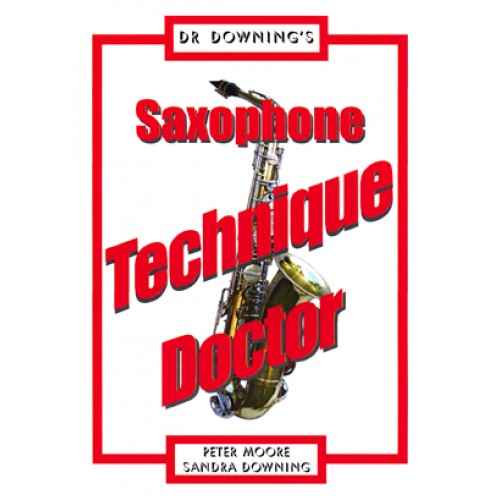 How to play the saxophone with a great technique.
Learn how to use your lips, not your lungs - breathe not blow!

Product Details
Product Details
Learn professional sax technique - from the first sound to playing the highest notes. Low notes, high notes, altissimo notes. How to play loud or soft - easily and with a great tone. The Saxophone Technique Doctor shows you how to do it the "pro" way. If it's good enough for a professional it's a MUST for you! All in this handy booklet, small enough to slip in your pocket , you learn: How to get a great Saxophone sound. Do you have problems like these? 1. Often I cannot get a sound, no matter how hard I blow. 2. There is a distinct hiss when I play. 3. I cannot get the notes to play softly. They just vanish into a hiss. 4. How do I play loud or soft without changing my lip pressure? 5. I put the mouthpiece in the correct position but all I get is squeals. 6. I can't get the low notes even though I am not touching the octave key. 7. The notes above high G are flat. 8. I cannot get notes above top space G. They simply squawk downwards. 9. I get squeals when I try to tongue a note. 10. My cheeks puff uncontrollably and I get a sore throat after playing the saxophone. 11. My fingers hurt after I have been playing for only a short time. 12. I can get top notes only if I use very hard reeds. All text is written in plain, jargon free English. Whether you are a beginner or an old stager, you will find many useful tips in the Saxophonist's Technique Doctors. We concentrate on making sure that your basic technique is solid. If you cannot see your problem here, check the Saxophonist's Advanced Technique Doctor. How to tongue the sax properly and easily. How to avoid the fatal disease of "wrong-note-itis"!