Saxophone Tone-Ups book 1 with free Chart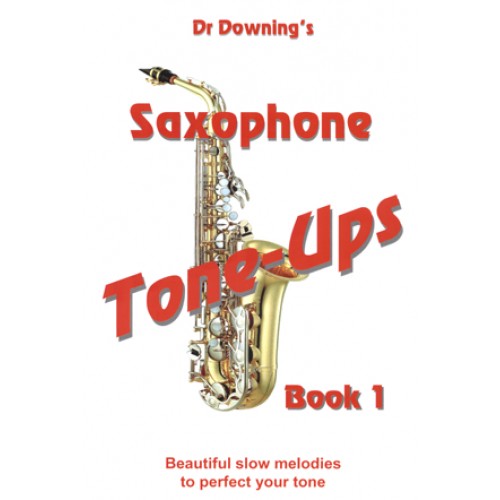 Beautiful slow music to help you develop a great sound.

Product Details
Product Details
Thirteen beautiful slow tunes - ideal for tone development for you to enjoy playing: Gymnopedie No. 1, 'Oh My Beloved Father' (Puccini), Careless Love (Traditional), Song to the Moon by Dvorak, To a Water Lily by McDowell, The Swan, In an Old Garden by McDowell, In the Steppes of Central Asia by Borodin, My Bonnie Bonnie Boy (Traditional), Tango by Albeniz, Morning Song by Bizet, Gymnopedie No. 3, Shenandoah. A4 (21cm x 29.7cm) with laminated covers and luxury wire binding for strength. The book lies flat on your music stand. Performance notes and technique tips for each melody. Performance standard - easy to moderately difficult.