Treble Clef is Easy!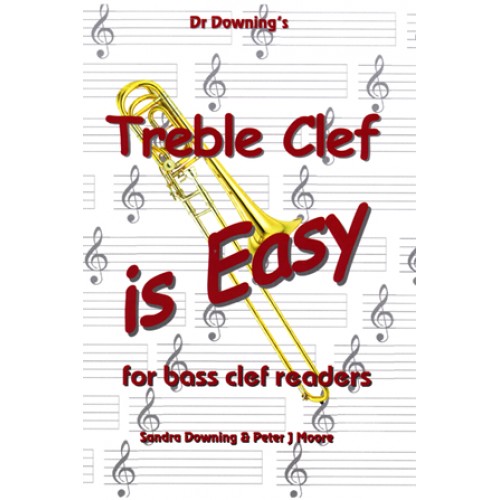 For trombone bass clef readers.
The only shortcut to reading treble clef is to learn it properly.
Don't panic - reading treble clef really is easy!
Product Details
Product Details
There is no mystery to learning the treble clef. Sandra Downing's method is simplicity itself. Play familiar tunes in bass clef and then, when you have learned them well, turn the page over to see and play them in treble clef. If you can read one clef, you can read another. The secret is practise - but, like anything in life, if you find it boring you give up. Sandra takes you through beautiful melodies which are not only fun to play they are great to listen to. If you do as Sandra says, you will be playing bass clef immediately and naturally. In only a week or so you will wonder what all the fuss was about.