Violin and Viola Technique Doctor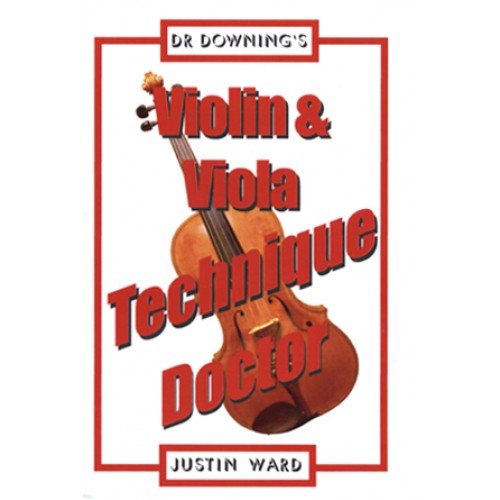 Justin Ward's brilliant troubleshooter shows you how to play better.

Product Details
Product Details
Do you recognise any of these problems?  1. My sound is rather scratchy.  How can I make a better sound? 2. My back and neck aches after I've been playing for only a short while. 3. I try to relax, but I still get back ache when I play my viola. 4. My left hand feels uncomfortable. 5. My bow jumps in long slow notes. 6. I can't do an even spiccato. 7. I'm never sure which finger position to use. 8. How do I shift position smoothly? 9. How do I do vibrato? 10. How can I stop my bow bouncing on the string when I start to play? 11. My left hand fingertips get sore. The text is clear and concise.  Whether you are a beginner or an old hand, you will find the book a great help in getting you playing better. What's more you will ENJOY your playing a lot more.
About the Author
About the Author
Justin Ward, a viola specialist, enjoys a musical career involving almost every aspect of the musical profession. From film sessions to chamber music; Wagner's Ring cycle to late night cabaret and teaching amateur players of all abilities.